ABSTRACT
This Armenian company is involved in the production of natural oils from fruits' and vegetables' stones, as well as seeds. In particular, the company produces oils from grape stones, pomegranate stones, flax seeds, pumpkin stones, and black cumin seeds.
The company is planning to enlarge the production volumes and is looking for new sales markets abroad. The company is looking for a distribution services agreement or manufacturing agreement.
PROFILE IMAGES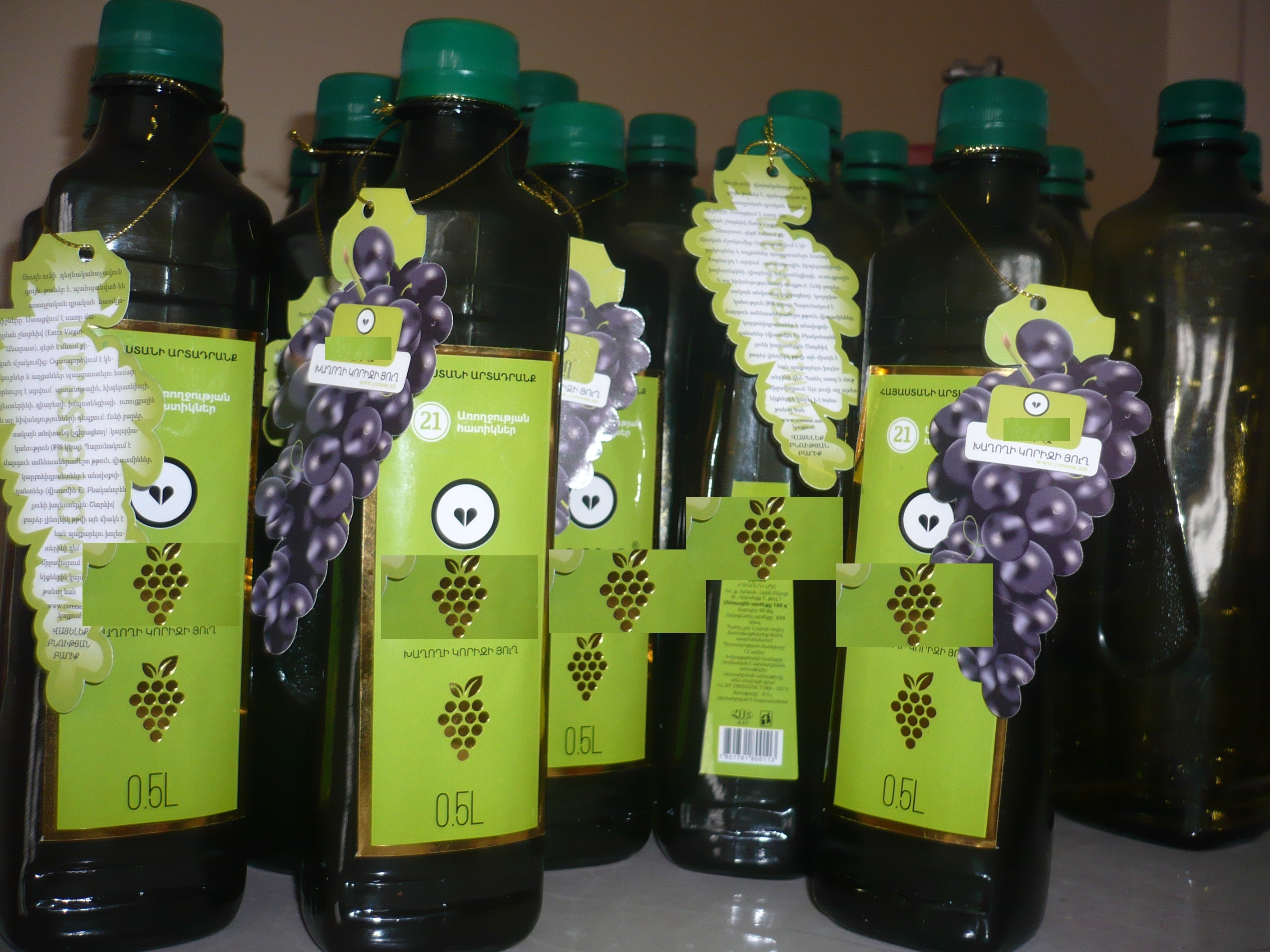 ---
FULL DESCRIPTION
The Armenian company was founded in 2002. The company is producing different kinds of natural oils from stones and seeds. The company uses special cold pressing technology to produce natural oils from grape stone, pomegranate stone, flax, pumpkin, and black cumin seeds.
The pressing method the company uses allows saving all the useful features that the stones and seeds contain, and ensures a wide range of using sectors such as food processing, production of cosmetics and drugs, etc.
The production of this company is already well known in the local market and is sold in all big supermarkets. The company has a big capacity to enlarge the production activities, so is looking for new markets abroad.
The company is looking for a distribution services agreement to sell its products abroad, as well as for manufacturing agreement to produce oils for an interested foreign company involved in oils, cosmetics or drugs' production.
---
Partner expertise sought:
- Specific area of activity of the partner: The company is looking for distributors of natural oils, who can sell the company's production in the international market under a distribution services agreement.
The company is also looking for producers of oils, cosmetics or drags who are interested in the company's product as raw material under manufacturing agreement.

---
Advantages & innovations:
-The company's production is totally natural and doesn't contain any additives;
-The company produces the oils by special cold pressing technology, which allows saving all the useful features;
-The company offers competitive prices for the international market and is very flexible in its cooperation policy.
---
Development Stage:
Already on the market
Sign-in or create an account
To express an interest in this profile, you must first sign in or create a new account.
If you already have an account, sign in here
Not got an account yet, sign up here