ABSTRACT
A dynamic fast-growing Romanian company develops Industry 4.0 solutions for manufacturing challenges. Their solutions include: light manufacturing execution system, Andon system, real-time planning, visual management. Now, it is very active in the pharma sector, with a good manufacturing practices (GMP) compliant system, automotive, food & beverage and construction. The company is looking to expand internationally in these sectors through distribution services or commercial agency agreement.
PROFILE IMAGES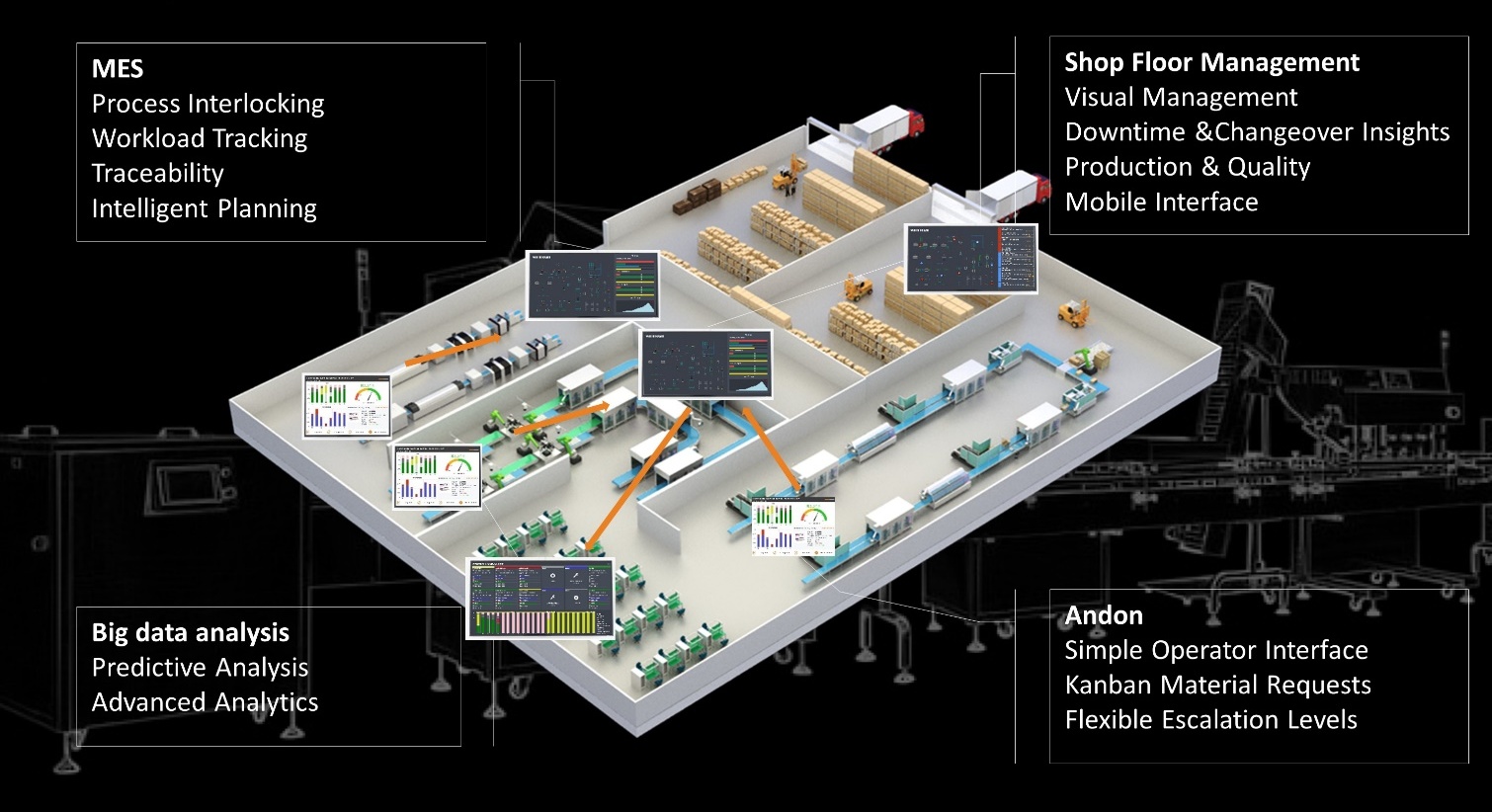 ---
FULL DESCRIPTION
The Romanian company develops Industry 4.0 solutions for the manufacturing field through the complete material/industrialization chain connecting the shop-floor with all levels in the organization. Its presence is international with an office in Denmark.
Their solution is built on modular, adaptable and agile platform being suitable for all industries and fields where industrialization is part of the product life cycle.
This technology helps manufacturing organizations gather data from the production floor, in order to improve efficiency, better quantify key performance indicators (KPIs) for process improvement and reduce waste. Real-time insights together with a flexible human interface bridges people knowledge with automatic data gathering from production laying the foundation for the smart factory.
The system is adaptable to the process and not the other way around. This helps to combine data from manual and automated processes together with people knowledge and supports methodologies like deviation management, Kaizen system, Six Sigma through Andon system, Kanban system, visual, cycle management and predictions of future anomalies and waste.
The company seeks distributors and agents with connections in the industry sector. In case the potential partner's activities meet the company's expectation, an exclusive agreement for specific markets may be considered.
The clients will benefits by innovative and highly versatile solutions which bring a significant reduction in costs and complexity in deployment.
---
Partner expertise sought:
- Specific area of activity of the partner: The company is looking for distribution partners with a presence and connections in the pharma, automotive, electronics manufacturing services (EMS), food & beverage and construction sectors.
Must have in-house technical ability to support joint larger-scale deployments of the system and optionally technical ability for developing joint-owned modules of the system, vertical-specific.
Roles and tasks are applicable for both, distributors or agents. The negotiations will run according to the capabilities of the partner.

---
Advantages & innovations:
It is a flexible approach characterized by:
1. Very simple flow for data annotation, easier to be used by the operators;
2. Adaptable hardware and annotation flow depending on the process;
3. Fast installation;
4. Adaptable approach towards installing the system;
5. GMP pharma compliant system - Besides collecting data for optimizing production, overall equipment effectiveness (OEE), down times, etc., the system is also used to digitalize the paper based flow required by the GMP standard in production;
6. Real-time planning of production based on historical and real-time contextualized data.
---
Development Stage:
Already on the market
Sign-in or create an account
To express an interest in this profile, you must first sign in or create a new account.
If you already have an account, sign in here
Not got an account yet, sign up here