ABSTRACT
This Northern Ireland (UK), high-tech electrical manufacturer has developed a stroke rehabilitation platform to meet the uncovered needs of stroke survivors and their healthcare providers. They seek industrial partners in the medical/healthcare sector for commercial distribution, licensing or joint ventures to commercialise the platform.
PROFILE IMAGES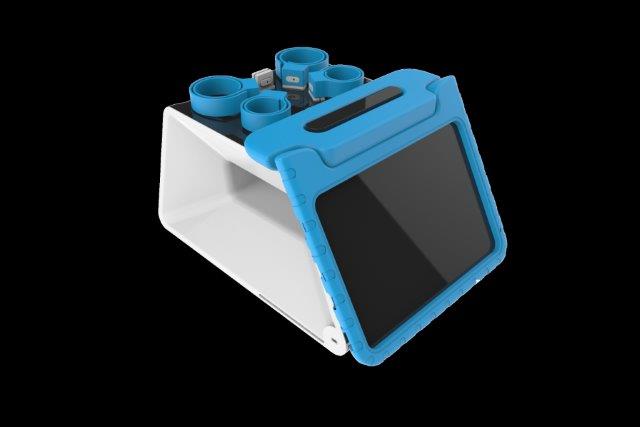 ---
FULL DESCRIPTION
Established in 2012, this Northern Ireland (UK) high-tech electrical manufacturer brings revolutionary products based on innovative technologies to life for a wide range of industries.
Now an International company with an operation that spans over 20 countries across the globe, they have developed a solution to allow home rehabilitation for stroke survivors and potentially for patients suffering from other disabling conditions.
Co-designed with a consortium of international hospitals who recognized it as highly promising, the solution was funded by Horizon 2020.
The platform has been created to improve physical skills and patient independence, in the six months following an acute event, by providing monitoring and performance feedbacks to the patients during their rehab program and their Activities of Daily Living (ADL), thus making the path of post-acute rehabilitation more accessible. Patients can start using the device at the hospital, soon after an acute event within the hospital Physical Medicine Unit (post-acute, middle-term hospital recovery) or in an outpatient setting after discharge. Irrespective of the setting, therapists involved in the rehabilitation program can provide patients (or their caregivers) with the novel device. The patients are then taught how to use it during dedicated training sessions aimed at showing main functionalities of the system and recording baseline performance supervised by the therapists. This allows patients to continue their rehabilitation program at home, with therapists monitoring and supporting them remotely.
The whole platform has been conceived to bring the recent concepts of artificial intelligence (AI) into home-based rehabilitation and to become a perfect assistant in the stroke rehab journey, acting as both a companion of the patient when the therapist cannot be physically present and as a support for the key role of the therapist..
Therapists are also provided with a tablet and a dedicated App, allowing them to access and monitor patient information, set the weekly exercise routine for each patient and personalize exercises and instructions.
To optimise the commercialisation of the platform, increase their market share in the rehabilitation sector and to enter new markets the company is searching for partners.
The company envisions different forms of cooperation with partners either by way of a distribution agreement, a licensing agreement or by a joint venture.
The general conditions of any of these agreements will be open for negotiation and subject to change according to the type of partner that will be contracted.
A distribution partner will enable the company to access international markets. It is easier for a distributor with an established reputation and contacts list to introduce a new brand to the market than it would be for the company.
Potential partners should be active in the medical sector, such as distributors, healthcare service providers which specifically deal with rehabilitation tools, telemedicine, home-based therapies.
If the successful partner agrees to sell under license, the platform may be offered under the exclusive rights of the property ownership of the company.
A potential joint venture may combine the resources and expertise of two otherwise unrelated companies.. The company will use the joint venture partner's customer database to market their product etc
This range of cooperation options was selected to enable the company to gain a strong foothold in the European market, to expand company's client base and to raise both company's and partner's profit.
The company are seeking to build and engage in long term arrangements with successful partners
---
Partner expertise sought:
- Specific area of activity of the partner: The successful industrial partners will most likely be active in the medical sector. They will probably be distributors, or healthcare service providers who specifically deal with rehabilitation tools, telemedicine, home-based therapies etc.
The successful partner will host a meeting with the company on their premises to discuss the details of an agreement covering targets, financial arrangements etc
The company will expect the successful partner to engage with:-
1. Product co-refinement support, to ensure market needs are met once the product is ready for commercialisation
2. Evaluate opportunities to extend the product intended use to other disabling conditions (or conditions that affect the user ability and/or quality of life), in addition to stroke
3. Product distribution in main EU Countries
4. Evaluate potentialities to distribute the product also outside EU.

---
Advantages & innovations:
This successful innovative company believe in high quality engineering and design. This approach has enabled them to develop market leading products and services.
This stroke rehabilitation platform, from a technological point of view, is based on proprietary machine learning (ML) algorithms, enabling personalized home-based motor rehabilitation through exercises monitoring.
The main components are:
(i) a complex and powerful software platform based on proprietary machine learning algorithms, fully compliant with the most recent privacy regulations and with a simple user interface (i.e. App), carefully designed to ensure a straightforward and engaging patient interaction with the system; (ii) a set of up to 5 wearable inertial sensors, which are Blue Toothed connected to (iii) a tablet, with latest generation display and enclosed a dedicated cover protecting against falls and collisions; (iv) a base station, for wireless charging of sensors and tablet; and (v) cloud/server. The sensors are inertial measurement units collecting data from patient limbs and hosted into wrist/ankle/neck-straps. These straps are made in a performant and biocompatible silicone, able to guarantee an easy putting on/taking off the sensors by means its "slap" aperture mechanism, as well as good wearability and long-time stability
Main advantages are:
•Personalization of the rehab program based on individual patient's need;
•Safe way to perform rehabilitation directly at home, without therapist supervision;
•Continuity of rehabilitation care from hospital to home at an affordable cost;
•Easy adoption into the clinical practice, with minimal changes required to the current practice.
---
Development Stage:
Already on the market - Product developed, certification process to be completed.
Sign-in or create an account
To express an interest in this profile, you must first sign in or create a new account.
If you already have an account, sign in here
Not got an account yet, sign up here